Blog
Budget-Friendly Tilesview: Plan & Subscription
Budget-Friendly Tilesview: Plan & Subscription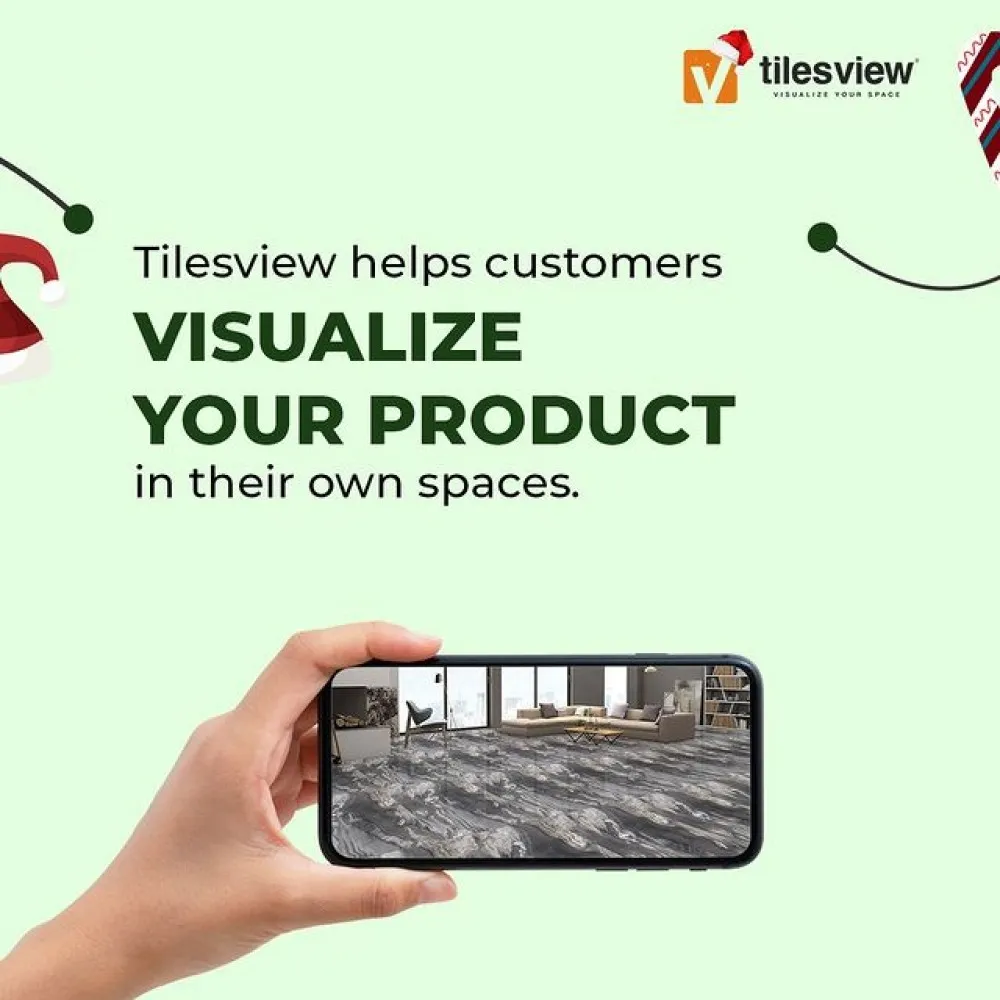 Tilesview: Viewing Tiles the pocket-friendly way!
Revamping old homes or Entirely building a heavenly abode from scratch - is a mammoth task in itself. Flooring, planning, and the overall workout take up the customer's time in a jiffy. But the main task comes when the house is built, and now the interior designing starts. They go from store to store, city to city, to select the best Tiles suitable to their personal vibe, and do get some great designs - after unlimited journeys with the family tagging along.
But What if you can see what each and every tile design looks like - without anyone having to scrap a nail off your wall? Wouldn't that be amazing? Well, Now wake up and start viewing your tile options with TilesView! An option to compare products while seeing them in realtime on your own premises, and which sets easily in your pocket. This AI-powered tech is going to change the way you shop for your home!
For any SME or MSME, this mobile and web application is a lifesaver! It acts as your virtual assistant - by allowing you to look at the tiles digitally - and saves you a hell of a lot of effort and stretching times! You no longer have to second guess your decisions as it comes with an array of so many incredible features like uploaded stunning e-catalogs, pre-designed rooms, and so on!
So why should you settle for mediocre options when you have something to help you elevate to the ranks of your advanced competitors?
Here are some of the best plans that we offer, suitable for every standard!
CHECK WHICH TILESVIEW PLAN FITS YOU
Standard Plan
Looking to provide your SME model a great boost? Stop right here! This standard plan is crammed with astonishing abilities that change the way the customer perceives your tile products. The standard plan has the incredible ability to give you a tour of 25 pre-designed rooms, where you can showcase your designs as well as realtime patterns.
You can say goodbye to tiring and long tile fitting and trial processes - with this superb standard plan where you can experiment endlessly. Do you need to show your customers the different prerequisites of your tile design? This plan is perfect as it has limited but great preview facilities available.
You can interact amongst different features as well as the rooms using click rooms and generate QR codes for quick access to all the versatile options that your brand has to offer. Oh, and one more thing: we offer dedicated email support in case you hit a wall at any point.
Send us an email and let our friendly crew take care of your woes with an instant helping hand. Why not upgrade to the standard plan and make a master move regarding your visualization plans? Let's take your business to new heights right away!!
Advanced Plan
The advance plan is a perfect weapon in your branding arsenal to carry the weight of your reputation to your customers. Moreover, it is perfectly suitable for midsize industries that are dealing with tile products. It is packed with functionalities that can boost your business like no other tool can, but how? Let's find out!
Generally, tools like these have a subscription plan, a whole new app or web portal to access, and then a tedious process of logging and reloading every time you show the products to a new customer. But this advanced plan allows you to configure the functionalities right into your website.
With one click, your customers can access its functionalities on their own and see each product in its true glory! The room limit, which was 25 rooms before, has also increased to 50 rooms with this plan of Tilesview, and the tiles upload limit also has increased to 500 tile products.
The minimal features are now boosted for a robust organizational requirement. Along with this, email support by our customer support crew is extended to WhatsApp as well. Let your midsize industry stay on top with smart customer service tools and a great preview plan like this one!
Premium Plan
Premium plan - as per its name, is a best seller with platinum benefits. You can leave your competitors with their foot in the mouth with the great visualization functionalities this plan offers. This plan offers beautiful features that take your business to new heights while promising some of the iconic features needed for proper product viewing in the tiles business.
Not only does this plan offer the benefits of the advanced plan, but it also brings to the table a mother lode of advanced tile customization options. From simplistic designs to mesmerizing color designs, you can customize and preview each tile. It gives your customer a view into each enchanting possibility.
You can surely imagine the happiness of any viewer when they can have a customized preview that is integrated into your website, and with this feature - you will have them hooked, line, and sinker into your products. Choose these extraordinary features and transform your ordinary customer support processes into an extraordinary one!
Enterprise Plan
Are you tired of mediocre plans that don't hit the business spot home? Here, we bring you the enterprise plan, which is intended for specific industries with specific needs, and this plan brings you customizations like no other. The enterprise plan can help you bid adieu to compromises and welcome new, improved tactics to appease your customer's tastes.
Whether it's advanced customization for viewing different products or intricate integration capabilities, this plan will make everything according to your needs. This plan has a custom quotation, which is based on the custom needs of your business, and the assistance that we provide is endless and priceless.
You can have AI power tools that line up perfectly with your business ideology as well as goals. Do not settle for a limited plan. When can you have an unlimited treasure trove within your reach?
Wrapping up
Are you ready to revolutionize the way your brand works towards its customers? With our pocket-friendly plans and custom subscriptions, make your dream come true right now! Choose the plan that best suits your needs and work endlessly towards building the customer base of your dreams.